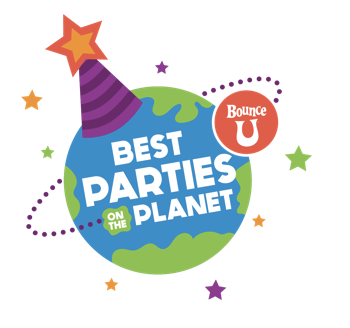 Best Kids Birthday Parties in Chesterfield, MO
Private Birthday Parties
Royal treatment is what every birthday child will receive at the best party venue in Chesterfield Missouri. The birthday boy or girl will experience all their favorite things at their party from the food, decorations, party favors and more. When you book your private party with BounceU you are getting a private party with the action-packed fun, food, and more that you choose. Our party staff will be ready for you, your child, and your guests when the doors open to the best party on the planet!
FUN: Our indoor playground, jam-packed with awesome inflatables, is a fun place for kids.
EASY: We make kids birthday parties effortless for you so you can join in on the bounce house fun.
PRIVATE: Parties that come together, stay together, so you'll have the entire fun zone just for you!
Upcoming Events

Check Out Our Upcoming Events

Driving from I 64 ..take Boones Crossing Exit ..go south after the stop sign. At traffic light go west (right) on Chesterfield Airport Road go half a block and go south ( left) on the RHL drive. Go past first stop sign and enter the back parking of the Commons West Building on the right. Go past Goodwill we are located in the corner next to the Elite Performance Academy.
"Home 2"
was last updated
January 21st, 2020
by